Summer REU Lunch and Learn: Developing your Professional Persona
From Erin Klapacz
This session will address the dos and don'ts of building a professional image. Topics will include web presence (personal pages and social media), professional communication skills (email, etc.) and behavior. How to be a good collaborator and citizen, polite and respectful treatment of cultural differences, how to be an advocate or ally when you observe disrespectful behavior.
Speakers: Ranjitha Kumar and Mohammed El-Kebir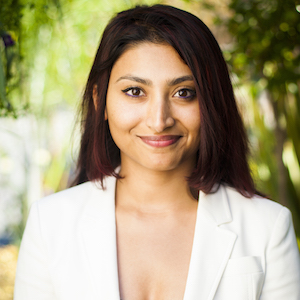 Mohammed El-Kebir is an Assistant Professor of Computer Science at the University of Illinois at Urbana-Champaign. Prior to joining Illinois, he was a postdoctoral research associate at Princeton University and Brown University. He received his PhD in October 2015 at Centrum Wiskunde & Informatica (CWI) and VU University Amsterdam in the Netherlands. El-Kebir's main research is in combinatorial optimization algorithms for problems in computational biology, with a particular focus on cancer genomics. He received the National Science Foundation CISE Research Initiation Initiative (CRII) Award in 2019 and the CAREER Award in 2021.
…Read more
Less…
Tags