Summer REU Lunch and Learn: Mentors, Advisors, and Sponsors - You need them all!
From Erin Klapacz on 06/16/2021
Mentors, advisors, and sponsors are all important in your development as a scholar, research, and person as you move through your CS career. In this session you will learn about how people in each of these roles will support your development and growth, how to connect with each, and the various opportunities we have within the Illinois CS community to connect with mentors, advisors, and sponsors!
Speakers: Colleen Lewis and Marco Morales Aguirre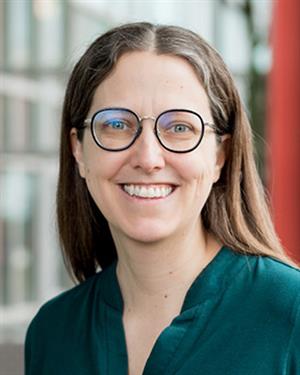 Colleen Lewis is an Assistant Professor of computer science (CS) at the University of Illinois Urbana-Champaign. Lewis was previously the McGregor-Girand Associate Professor of CS at Harvey Mudd College. At the University of California, Berkeley, Lewis completed a PhD in science and mathematics education, an MS in computer science, and a BS in electrical engineering and computer science. Her research seeks to identify and remove barriers to CS learning and understand and optimize CS learning. Lewis curates CSTeachingTips.org, a NSF-sponsored project for disseminating effective CS teaching practices.
Marco Morales is a Teaching Associate Professor at the Department of Computer Science at the University of Illinois Urbana-Champaign. He has been an Associate Professor at the Departments of Digital Systems and of Computer Science at Instituto Tecnológico Autónomo de México (ITAM), a Visiting Professor at Texas A&M University and a Lecturer at Universidad Nacional Autónoma de México (UNAM). He holds a Ph.D. in Computer Science from Texas A&M University, a M.S. in Electrical Engineering and a B.S. in Computer Engineering from UNAM. His research is focused on machine learning, motion planning and control for autonomous robots.
…Read more
Less…
Tags