Summer REU Lunch and Learn: Presentation and Other Verbal Communication Skills
From Erin Klapacz on 07/14/2021
This session will focus on building your oral communication skills. Topics include strategies for making high quality oral and poster presentations.
Speakers: Tandy Warnow and Tiffani Williams
Tandy Warnow is the Grainger Distinguished Chair in Engineering in the Department of Computer Science at the University of Illinois at Urbana-Champaign. Tandy received her PhD in Mathematics at UC Berkeley under the direction of Gene Lawler, and her research focuses on reconstructing complex and large-scale evolutionary histories. She was awarded the David and Lucile Packard Foundation Award (1996), a Radcliffe Institute Fellowship (2003), and the John Simon Guggenheim Foundation Fellowship (2011). She was elected a Fellow of the Association for Computing Machinery (ACM) in 2015.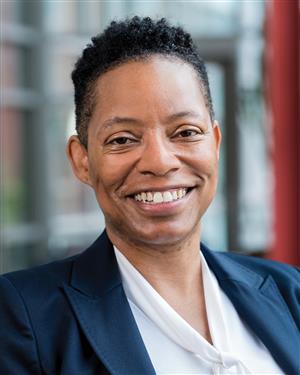 Tiffani L. Williams is a Teaching Professor and Director of Onramp Programs at the University of Illinois at Urbana-Champaign. From 2017 to 2020, she was the Director of Computer Science Programs and Professor of the Practice at Northeastern University-Charlotte. From 2005 to 2017, she was a faculty member in the Department of Computer Science and Engineering at Texas A&M University.
Her awards and honors include a McKnight Doctoral Fellowship, an Alfred P. Sloan Postdoctoral Fellowship, an Edward, Frances, and Shirley Daniels Fellowship at the Radcliffe Institute for Advanced Study, a Denice Denton Emerging Leader ABIE award, and a PopTech Science Fellow award. Williams has been recognized for teaching excellence at Texas A&M with the Graduate Faculty Teaching Excellence award, Undergraduate Faculty Teaching Excellence award, and the Distinguished Award in Teaching by the Association of Former Students.
…Read more
Less…
Tags